Prevention, Preparedness and Response to Man-made and Natural-Disasters in the ENPI East Region" (PPRD-EAST)
Project planned activities include:
Stakeholder analysis and needs assessment on DRR for Armenia, Azerbaijan and Georgia
Development of the web-portal/Clearing-House Mechanism of the DRR/Caucasus
Capacity Building of teachers and journalist on PR in DRR How to prepare highlights on DRR .
Information, Communications and Public Relations
Development and improvement of trans-national cooperation in DRR
News / Events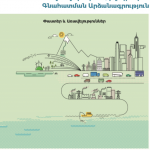 Protocol on Strategic Envir...
Support to establishment of...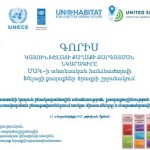 Launching the Smart city Pr...