National Conference on UNIDO "Resource Efficient and Cleaner Production" (RECP) Demonstration Component Project of the EAP Green Programme of the EU in Armenia
28.04.2015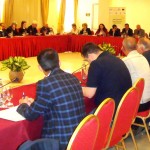 On 28th of April National Conference was organized for "Resource Efficient and Cleaner Production'' (RECP) project in Armenia implemented by United Nations Industrial Development Organization (UNIDO) in co-operation with Regional environmental center for Caucasus, Armenia National Office and financed by the European Union (EU) within "Greening Economies in the Eastern Neighborhood" (EaP Green) initiative. The National Conference took place at ''Ani Plaza'' hotel.
News / Events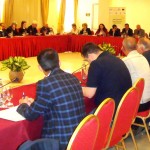 National Conference on UNID...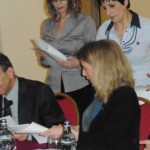 UNECE Partners With the Gov...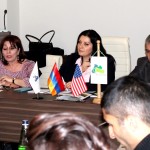 Local Environmental Action ...