Strategic environmental assessment on Solid Waste Management sector, Armenia
16.07.2018

Strategic Environmental Assessment (SEA) Report on "Strategic Development Plan, Road Map and Long Term Investment Plan for the Solid Waste Management Sector in Armenia" was elaborated within EU funded Greening Economies in the Eastern Neighbourhood (EaP GREEN) project, in collaboration with UNECE Espoo Convention Secretariat, RA Ministry of Nature Protection and Regional environmental center for Caucasus, Armenia National Office. The main purpose of SEA is to ensure that environmental considerations inform and are integrated into strategic decision-making in support of environmentally sound and sustainable development. In particular, SEA assists authorities responsible for plans/programmes, as well as decision-makers, to take into account: • Key environmental trends, potentials and constraints that may affect or may be affected by the plan/programme. • Environmental objectives and indicators that are relevant to the plan/programme. • Likely significant environmental effects of proposed options and the implementation of the plan/programme. • Measures to avoid, reduce or mitigate adverse effects and to enhance positive effects. • Views and information from relevant authorities, the public and, as and when relevant, potentially affected States.
News / Events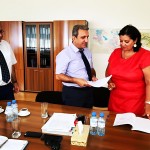 REC C has started preparato...
Strategic environmental ass...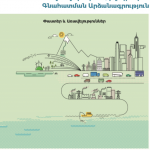 Protocol on Strategic Envir...