New initiative on Strategic Environmental Assessment for Solid Waste Management Sector in Armenia
The new initiative on piloting application of SEA for the Solid waste management sector in Armenia has been undertaken by the Ministry of Nature Protection, UNECE and Regional environmental center for Caucasus Armenia National Office within the frames of EaP Green funded by European Union.  The overall aim of a SEA pilot project is to build capacities in application of SEA procedures at national level and raise awareness of SEA benefits among various national stakeholders.
Specific objectives include:
testing and demonstrating opportunities of practical application of the Law of RA "On Environmental Impact Assessment and Expertise"
providing recommendations for environmental optimization and modifications of the selected plan/programme, and
developing recommendations for further improvement of national legislative and institutional frameworks on SEA in a country
Developing the concept, structure and substantive inputs for the guidance on practical application of the SEA in Armenia.
A pilot project will be conducted by a team of national experts (SEA Team) with support from qualified SEA international consultants and the UNECE secretariat and in close cooperation with the Ministry of Territorial Administration and Development of the Republic Armenia responsible for the preparation of the Strategy and Ministry of Nature Protection responsible for the implementation of the Law of RA "On Environmental Impact Assessment and Expertise".
During the project the following will be implemented:
(a)     Develop a concept for the publicity campaign to disseminate the results of the pilot project among the national stakeholders and raise their awareness about the SEA procedure and its benefits
(b)     Ensure media coverage and visibility for SEA pilot implementation(through websites, notification in media)
(c)     Develop information and promotional materials,
(d)     Monitor the results of the publicity campaign.
Implemented activities
Currently, two cooperation MOUs were signed by REC Caucasus and UNECE, targeting application of the SEA within the pilot Solid Waste Management  Sector in Armenia, as well as the second one aiming elaboration of a new legal amendments package for the current national Law of the Republic of Armenia on Strategic environmental assessment and EIA.
The national expert group on SEA has started its work and is currently devising the draft baseline analysis and scoping of the draft SEA report.
Preparatory works are ongoing on two events planned for March – capacity building workshop on SEA for the national expert group and stakeholders, and legal round-table event to discuss the future strategy and legal amendment package on current law in accordance with requirements of UN Convention On Environmental Impact Assessment In A Transboundary Context (Espoo Convention) accessed by Armenia on 17th February of 1997.
News / Events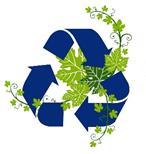 Tender announcement: Film c...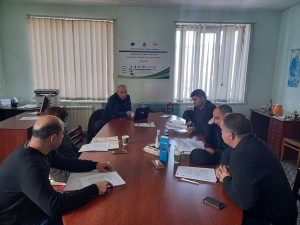 Preparation of Local Solid ...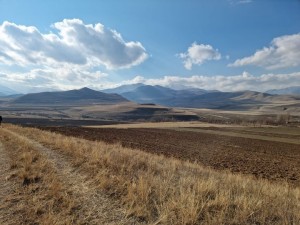 Public Hearings, Syuniq mar...