First UNIDO RECP Stakeholder forum on Energy Efficiency for SMEs took place on 30th of October, in Ararat city
UNIDO Resource Efficient and Cleaner Production (RECP) Demonstration Component project organized the First RECP Stakeholder forum on Energy Efficiency within the context of RECP application for Small and Medium Businesses in Armenia. The forum took place on 30th of October, in the House of Culture of Ararat City Ararat Marz, RA.
The forum was aimed at implementation of the "Engage and learn" as well as "Engage and Refine" steps in RECP domestication process. The aim was to develop a domesticated argument for enterprises, governments, and civil society to consider and implement RECP, as well as demonstrate newly developed RECP introductory document "Primer", and explain in what manner SMEs could benefit from RECP application etc. The aim was also enriching RECP by sharing experiences and perspectives, from enterprises, as well as ministries, leading civil society organizations, experts attended RECP forum, etc. to instill trust and facilitate understanding between stakeholder groupings, allowing momentum and partnerships for adopting RECP to naturally develop and mature (Agenda is attached).
The Deputy Minister of Nature Protection of RA Mr. Khachik Hakobyan, Deputy Minister of Energy and Natural resources of RA Mr. Hayk Harutyunyan, Ararat City Mayor Mr. Hayk Haykyan, and Head of UNIDO operations in Armenia Ms. Anahit Simonyan attended the forum. Representatives of international organizations, including UNFCCC, IFC, ARMSEFF, INOGATE, UNIDO RECP Ararat Green Club members, UNIDO RECP experts, SME representatives, representatives of institutes, producers and laboratories, media, NGOs and the Regional Environmental Centre of Caucasus team members, overall more than 40 participants were present (the list of participants is attached).
The Deputy Ministers, Head of UNIDO operations in Armenia and UNIDO RECP National coordinator welcomed the participants of the stakeholder forum and expressed their expectations from the organized forum.
UNIDO RECP National coordinator Ms. Nune Haruytunyan presented the importance of the energy efficient use for the country, its role and necessity in the RECP context, presented the aims and objectives of the effective and clean business directory, the role of the energy efficiency for the business. She spoke about customizing RECP approaches and proposing nationally appropriate rationales for uncovering business interest and desire to act on RECP. Ms. Nune Harutyunyan presented the key activities leading to green economy, introduced RECP project, RECP Techniques, methods and tools, improved housekeeping, better production process control, equipment modification, technology change, recycle and reuse of materials, useful byproduct and product modification (presentation is attached).
RECP Communication and Advocacy Expert Mr. Tigran Sekoyan presented the main short report aimed to promote debates about RECP domestication (comprising scaling up and mainstreaming) policy and strategy. He talked about RECP and in particular Energy Efficiency significance and benefits for every enterprise independent of the turnover, sphere of activity etc. (presentation is attached). RECP Communication and Advocacy Expert briefly presented also peculiarities of the Energy Consumption in RA and SMEs as well.
He also shortly presented RECP business benefits (expressed in Primer in plain language) while answering to the questions (presentation is attached).
All participants were given a voice they were able to express their standpoints without restrictions friendly or opposed. Forum welcome atmosphere allowed all participants to speak freely and nobody was singled out.
Thematical discussions were held; questions and answers, as well as recommendations were arisen during the forum among the representatives of different sectors and units about energy efficiency, cleaner production, state level policies, innovations, technologies, financial and economic tools, certificates for green businesses, etc.
Mr. Khachik Hakobyan suggested motivating mechanisms to be developed in the frames of the RECP project. Green certificates can be considered as a motivational tool and it must belong to private sector, not to the state. Certificates, which will demonstrate the proper performance of the organization based on RECP, accepted standards. He also mentioned that the certificate should provide long-term tangible results, thus there must be a unit, which will monitor the performance of those organizations to comply with the requirements.
Mr. Hayk Haykyan suggested to financially support communities, especially the smaller ones, which are lacking in own financial resources to implement improvements in terms of energy efficiency (replacement of the traditional lightening on the roads with energy efficient ones, modification of technologies wasting too much energy).
Mr. Hayk Harutyunyan said that RECP project application is especially important for Armenia, which is not rich with fossil resources. RECP and R2E2 Energy Efficiency projects should be respectively implemented in many as possible industrial facilities and public buildings. In Ararat city a project on energy efficiency will be implemented. He also added that the financial tools are also entering the market and that the risks on energy saving loans will change over time.
Ms. Anahit Simonyan mentioned that there is a problem of new technologies and innovations in majority of organizations and there is a need for investing new technologies in the businesses; they need investments with low interest rates to afford them. Anyway, RECP brings new thinking and new methods that must be used in production to become more competitive. The RECP family should decide: what needs to be done in country to localization and development of RECP way of thinking, principles, terminology and format in Armenia.
Mr. Gagik Makaryan suggested internationalizing the business organizations based on ISO standards accepted in the international markets. This is corresponding to the 5-th RECP business benefit, i.e. License-to-operate. He also presented the opportunities of UNIDO and RECC for the implementation of joint projects.
To the suggestion of one of the participants of the forum about promoting financial tools in the market Mr. Hayk Badalyan replied that the financial tools will enter the market from the next year and will rapidly grow as it will be available to many organizations.  He added that auditing on energy must be promoted in industry sector as well as in residential and public buildings and SMEs must have knowledge on RECP and in energy efficiency.
SME representatives mentioned that because of RECP implementation there should be evident economic, environmental and social benefits for business and consumers, as well as government and the country as a whole.
RECP Ararat Green Club members, media, NGOs representatives said that no businessperson would refuse to get an advice from a wise and experienced expert, especially the advisor like RECP. The main issue is lack of information regarding RECP in the rural SMEs. Awareness companies are essential for promotion of the Primer.
Ms. Nune Harutyunyan found it mandatory to include RECP based education in educational system, starting from kindergartens to give primary information on RECP to students.
Ms. Dshkhuhi Sahakyan presented the best practices of ''Kashi'' OJSC, where she made expert assessments during the first RECP project phase. She introduced the assessment results from the visits.
Mr. Artur Tsughunyan made short presentation and showed that by combining electric and solar drying units a technology change for dry fruit production was performed in "Ervandashat agricultural association" consumer cooperative company. As a result of using solar energy the saving of electricity amounted to around 75% or 4.7 kWh annually. The reduction of CO2 emissions amounted to 2 tons. The annual saving is equal to 200 thousand AMD and the repayment period is 10 months.
Mr. Mkrtich Jalalyan said that RECP implementation would create a favorable situation regardless of the political environment and corruption risks that present in any country. He described the RECP benefits in HATM household union that produces construction materials and furniture currently used administrative spaces were optimized and matched with current production volumes i.e. improved housekeeping RECP technique was applied.
Mr. Hrant Ter-Gabrielyan found that there are gaps in the estimations done in organizations or public institutions which indirectly affect the savings. He also added that in case of green certificates the number of economic tools would increase in the market.
UNIDO RECP experts mentioned that implementation of RECP tools, methods are necessary for any industry and any company operating in a market economy and enterprises can contribute by active participation and promotion of RECP.
Mr. Aram Gabrielyan said that Natural resources are limited and humankind must fit in the limit of natural resource use.
Mr. Levon Vardanyan conclude that consistent work is needed to implement for domestication and development of RECP principles, tools, methods, terminology in Armenia and the Primer is the first step.
Other suggestions and recommendations included setting green filter as a clean production tool rising awareness on energy efficiency through newsletters, booklets, educational programs, creating collective partnership conditions (the document already exists on this issue) and using it as a platform, promoting energy audit and RECP audit service, as well as developing and piloting scale-able model for RECP in small businesses to show how business can achieve RECP benefits.
Ms. Nune Harutyunyan gave information about the key topics and forums. She invited the participants to take part in the planned forums for the next topics. The main points arisen during the forum were summarized and there were expectations to have some tangible results in energy efficient and cleaner production in near future.
Photos
News / Events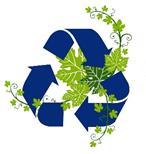 Tender announcement: Film c...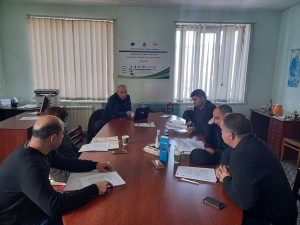 Preparation of Local Solid ...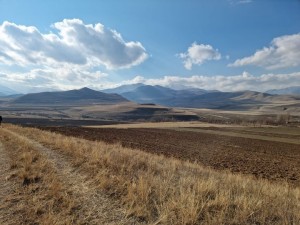 Public Hearings, Syuniq mar...