Validation Workshop "Upscaling Global Forest Watch in the Caucasus Region" GEF-6 project
On February 15 2019, Validation Workshop of the project preparation phase for the GEF-6 funded project was organized by joint efforts of the World Resources Institute and Regional Environmental center for Caucasus in Yerevan. Global forest watch is an interactive online forest monitoring and alert system designed to empower people everywhere with the information they need to better manage and conserve forest landscapes. Global Forest Watch uses cutting edge technology and science to provide the timeliest and most precise information about the status of forest landscapes worldwide, including near-real-time alerts showing the suspected locations of recent tree cover loss.  The main goals of the project are to create an interactive platform to visualize spatial data and serve as a central database for spatial and non-spatial data, perform a national-scale restoration opportunities analysis, participatory approach through workshops and capacity building. Project has regional scope and will be implemented in all three South Caucasus countries: Armenia, Azerbaijan and Georgia.
Mr.Ayser Ghazaryan, Deputy Minister of Nature Protection of Armenia, in his welcoming speech has mentioned that current project is one of the most important one in terms of support needed by state authorized body, in particular to improve forest governance, management processes and will help to ensure transparency of forest related data and information, which will subsequently be catalyzing normal access to information and improve transparency. This platform will serve for gathering reliable information on estimation of potential non-forest areas, lands of other targeted significance by the Land Code, which will give an opportunity to evaluate and calculate the future afforestation scale under the IUCN-related methodological guidelines. Ms. Gabrielle Nussbaum, World Resources Institute, mentioned that Global Forest Watch is a collaborative project for WRI and valued the input of stakeholders working on forestry issues. As the project is scheduled to be submitted to UNEP by the 1st of March, it would be highly appreciated to get the feedback of the present participants during the workshop.
Ms. Nune Harutyunyan REC Caucasus Director has introduced the results of inception workshop and recommendations presented by stakeholders during the November 2018 meeting in Yerevan. It was also underlined that the implementation of the program will give an opportunity to have an information system, which will allow forest professionals and stakeholders to keep the information more transparent and up-to-date. Later, this online system can have a more comprehensive, professional structure, which   can be used in reports, to provide accurate information. Mrs. Nune Harutyunyan invited expected the participants to come up with suggestions and recommended steps in terms of getting and providing information about existing issues, to identify opportunities for improvement of existing information system and further steps to improve system's functioning, access to information. During the workshops stakeholders from international organizations, partner agencies, national governance and SPNAs have discussed the most important problems within forest management, institutional, legal aspects of access to information, relevant data sources and further strategies.
Photos
News / Events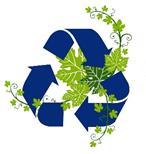 Tender announcement: Film c...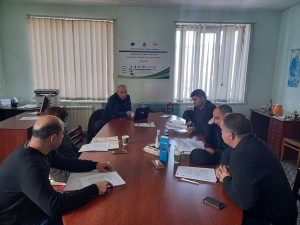 Preparation of Local Solid ...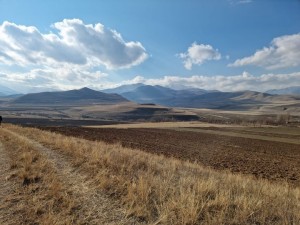 Public Hearings, Syuniq mar...