UNIDO Resource Efficient and Cleaner Production First GREEN CLUB in Ararat City of RA
UNIDO Resource Efficient and Cleaner Production (RECP) Demonstration component project is being implemented in the frames of Partnership for Environment and Growth (EaP GREEN) financed by the European Union. Regional Resource Efficient and Cleaner Production (RECP) Demonstration Programme for Eastern Partnership Countries is called for scaling up resource efficient and cleaner production (CP) in small businesses through RECP Clubs for small and medium SMEs/enterprises. RECP project in Armenia is being implemented by the Armenian National Office of the Regional Environmental Centre for Caucasus.
RECP team has launched the first round of the local RECP Green Clubs in the city of Ararat, Armenia, on 8 October, 2015, in close cooperation with local municipality, city Mayor Mr. Haik Haikyants, as well as local SMEs representatives and local business organizations engaged in gold, vodka/beverage, juice, bakery and bread production, construction appliances, cheese and diary production, asphalt production, cement, caustic soda production. SMEs have introduced areas of their activity, as well as their profile, business management systems and production of goods, economic challenges. Ms. Nune Harutyunyan, RECP Armenia National Coordinator, has introduced the main idea on establishment of RECP Green Clubs, which will introduce practical aspects of application of RECP, economic and environmental impact of RECP, waste management, energy efficiency, waste water treatment and re-use of materials and resources in production cycle, as well as presented the main strategic directions of RECP Green clubs based on RECP Primer.
Participating organizations
Ararat cement company (cement production)
Abrikon LTD – alcohol (vodka, wine production)
Arminashogh LTD (pastry, bread production)
Maximella LTD (construction materials)
Arame and Sophi LTD Diary Production
Kavashen LTD (construction materials)
Galiq LTD (beverages)
Ararat chanshin construction company (asphalt production)
Representatives of communal department of
Municipality of Ararat
Representatives of local media
UNIDO National expert, Green Club Facilitator Dr. Dshkhuhi Sahakyan has introduced Module 1 Environmental profile for businesses, involving SMEs into discussion and question/answer session: the following challenges and aspects were covered:
Ararat RECP club SME feedback and questions raised
Local SME/producers to consider non waste /recycling options within their production cycle,
Climate change mitigation/adaptation: RECP as a key effective mechanism to shorten the emissions of
CO2, using energy efficiency and GHG emissions by business sector.
Issue of waste: lots of produce is being wasted, and is thrown away. RECP is called to support re-use of the wasted material, like use of outdated diary production in the baking and other industries
Chemical waste: licensing for conservation of the toxic waste is still absent in the country, no specific authority is assigned with this function
Business development swirl model: development of new products based on RECP
Environment and business development: pollution (waste burning, air pollution, lack of awareness and knowledge on waste management and recycling)
Lack of existing infrastructure and up to date technologies/financial constraints
RECP can serve as a methodology and practice in prevention of chemical pollution and accumulation of waste, also including reduction of air, water and other types of pollution occurring throughout production cycles in industries, especially those dealing with chemical and construction materials.
Meeting with Ungeni mayor and Ararat Mayor
Ararat 2015 RECP team together with Ararat Mayor Mr. Haikiants hosted a meeting with mayor of Ungeni, Moldova, Mr. Alexander Ambros who visited Ararat recently. Both cities discussed the Green club experiences, Ungeni has shared their experience in applying RECP specifically with regarding to waste and recycling.
Meeting with Ararat Mayor Haikiants on 08.10.2015
UNIDO RECP team has met with Ararat Mayor Mr. Haikiants and shared insights and feedback of the first RECP Green club, as well as feedback and motivation of local SMEs in employing RECP within their practices. Mayor has raised the importance of participation and practical application of RECP, as well as possibility for local business to employ practical application on Green Clubs, using self- assessment, valuation of resources, economic and environmental factors having their impact on businesses and environment of the city, importance of energy efficiency and innovation drawn upon application of RECP in the city of Ararat. Mr. Mayor has confirmed his commitment to support further Green clubs and association activities of UNIDO RECP team.
Photos
News / Events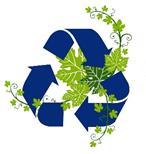 Tender announcement: Film c...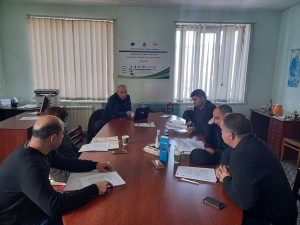 Preparation of Local Solid ...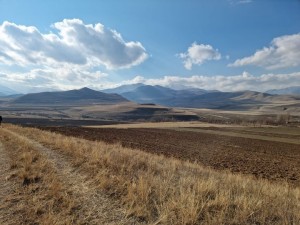 Public Hearings, Syuniq mar...