Support to establishment of SEA system in Armenia, Phase IV: Final dissemination and awareness raising event
Final dissemination event "Towards a fully-fledged SEA and EIA system in Armenia" was convened within the frames of "Greening Economies in the European Union's Eastern Neighbourhood" (EaP GREEN) project, which assists six countries of the European Union Eastern Neighbourhood Partnership including Armenia in progressing faster towards a green economy framework.
Strategic Environmental Assessment (SEA) and Environmental Impact Assessment (EIA) have been promoted within the EaP GREEN as tools to integrate green economy targets and other sustainability issues into strategic and project-related decision-making to ensure that environmental and health implications of decisions are taken into account before they are made.Since 2013, the UNECE within the EaP GREEN framework has been supporting Armenia in developing the national SEA and EIA system.
The objective of the final meeting was to:
-  To present the outcomes and results regarding SEA and EIA achieved within the EaP GREEN;
- To summarize the key principles of efficient SEA and EIA practice and is benefits;
- To discuss priorities and needs regarding further development of SEA and EIA system in the country.
The meeting was organized by the Ministry of Nature Protection of Armenia in cooperation with the United Nations Economic Commission for Europe (UNECE) within the framework of the EaP GREEN. Support was provided by the REC Caucasus Armenia Branch Office, which is a national partner implementing current activities on SEA and EIA within the EaP GREEN in Armenia. The seminar-meeting invited representatives of all relevant stakeholders – environmental and health authorities, planning agencies and institutes, local authorities, experts and practitioners involved in SEA and EIA processes.
The following progress towards improved SEA/EIA frameworks were reached as a result of implementation of two MOUs signed in between UNECE and REC Caucasus, targeting improved national capacities and legislative frameworks in close coordination with RA Ministry of Nature Protection. National institutional capacities and expertise to conduct SEA at the national level have been strengthened in the area of strategic environmental assessment (target area solid waste management plan and road map).  Recommendations for environmental optimization and modifications of the Armenia's SWM Strategy have been elaborated and provided in Scoping report and final Strategic environmental assessment report on National Strategic Development Plan, Road Map and Long-term Investment Plan for the Solid Waste Management Sector, covering relevant recommendations on environmental and health impact and pre-cautionary measures.
SEA system proposed in the 2014 Law of Armenia on "On the environmental impact assessment and expertise" (EIA Law) has been trialed, and amended with the new package of suggestive amendments to the Law, as well as the draft government decision on procedure of implementation of SEA in line with Espoo convention protocol.
 Public consultations in five regions of Armenia and Yerevan were conducted
Substantive support for the implementation of the pilot project has been provided by REC Caucasus
Dissemination of information about the pilot project and information materials to raise awareness of national stakeholders about SEA benefits has been implemented
Series of capacity building workshops on specific SEA steps and analysis for government agencies, experts, civil society and specialists working in sectoral ministries,
The project raised awareness and common understanding of the benefits of the SEA at national and local levels and in different sectors, including the benefits of public participation and the consultation of relevant authorities.
The legal roundtable to introduce SEA procedure as stipulated by the draft legislation to the sectoral authorities and other relevant stakeholders (February 2017)
Recommendations /guideline on practical application of SEA in Armenia (September – December 2017);
Drafting the national SEA/EIA capacity building strategy to outline steps and actions needed to further enhance the environmental assessment system in the country (September – December 2017).
Photos
News / Events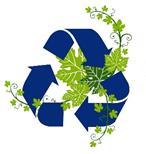 Tender announcement: Film c...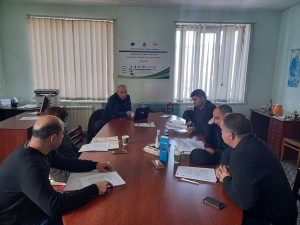 Preparation of Local Solid ...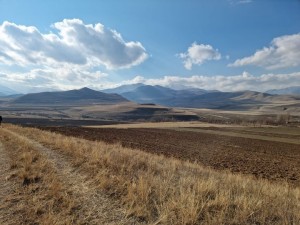 Public Hearings, Syuniq mar...